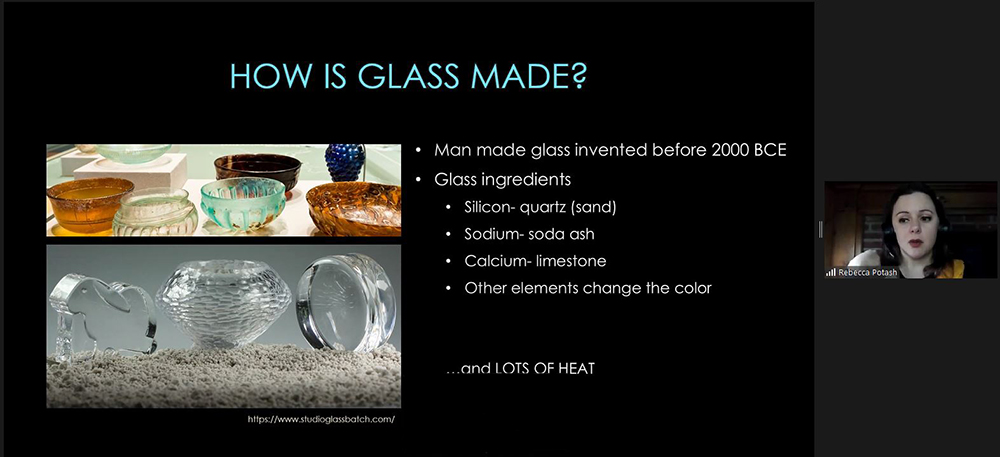 During the Musical Magnetism program at Franklin STEAM Academy, Rebecca Potash presents: Glass: Where Art, Science, and Fire Meet, sharing with students about her work as both a scientist and a glass artist.

Full article
---
Current STEM Ed Highlights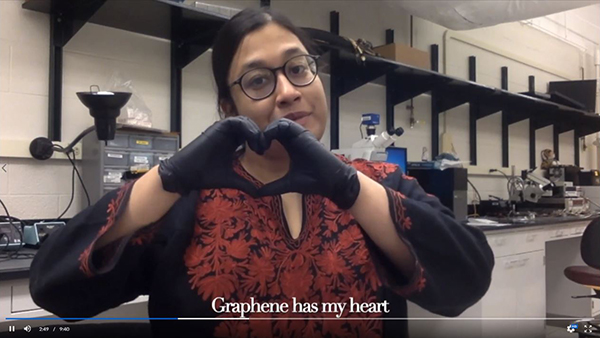 Preetha Sarkar singing the bridge of "Graphene Has My Heart" during the video.
April 7, 2021
Although 2021's Engineering Open House (EOH) was not the traditional live, on-campus event but virtual due to COVID-19, I-MRSEC researchers who are passionate about STEM outreach didn't let that stop them. Unable to engage in person with the public, specifically the numerous children who usually attend, they figured out how to meet with them face to face anyway—via a music video. Their goals? To communicate about 2D materials research, to show the public how tax dollars are being spent, and to share benefits to be gained from scientific research. They also hoped youngsters watching might be intrigued and eventually pursue careers in research. Along with inspiring the public, they hoped to rekindle their own excitement by reminding themselves why they'd chosen science careers.
---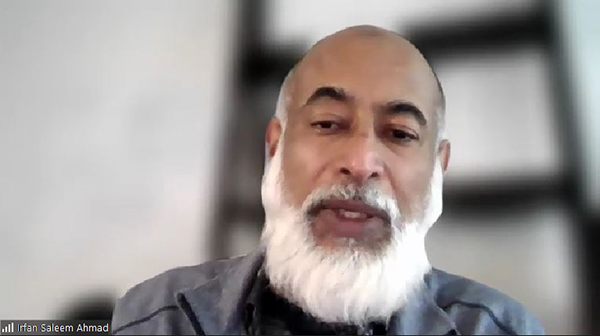 Irfan Ahmad, HML Executive Director and CI MED Assistant Dean for Research.
March 31, 2021
Hopeful that "the next big idea in healthcare" could be theirs, on March 25th, the 20 finalists for the virtual Health Make-a-Thon competition to be held later in the spring (April 17, 2021) participated in an orientation session. Sponsored by the Carle Illinois College of Medicine (CI MED) and Illinois' Health Maker Lab (HML), the Make-a-Thon Orientation familiarized the 20 teams of "citizen scientists" with key personnel, resources, competition logistics, and three special speakers provided contestants with relevant information that would come in handy during the Make-a-Thon, as well as their journey toward entrepreneurship.