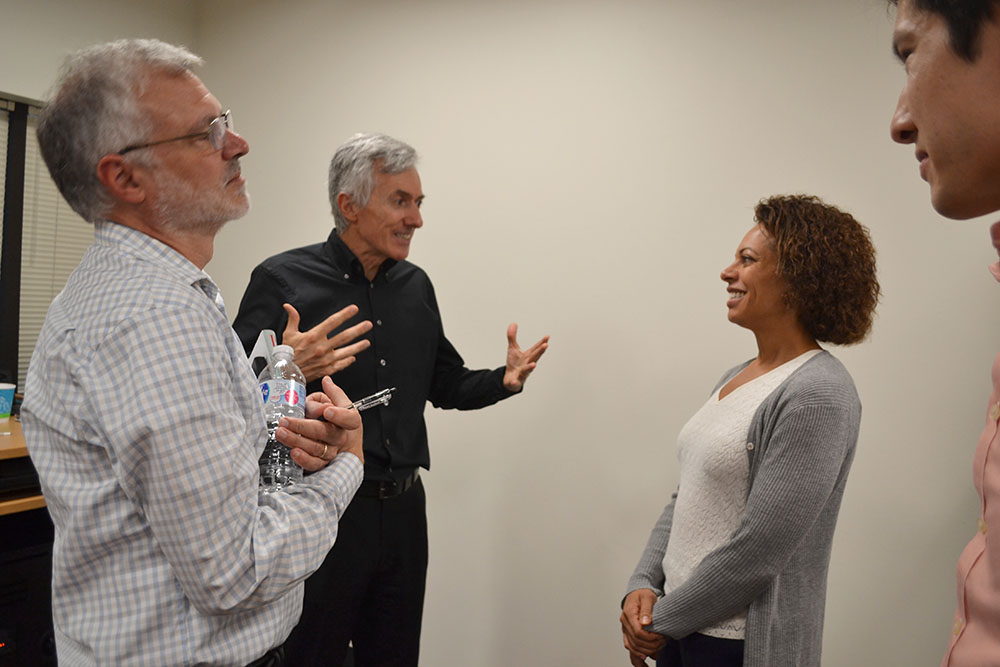 David Cahill, Jean-Iuc Doumont, Nadya Mason, and Daniel Shoemaker interact following the workshop.
Full article
---
Current STEM Ed Highlights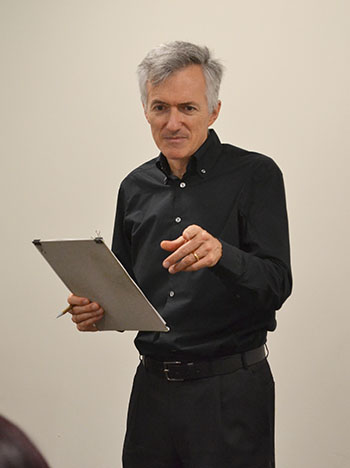 Jean-Luc Doumont of Principiae interacts with the audience.
October 29, 2019
Why attend a workshop about giving oral presentations? One participant who'd performed numerous calculations for his research, hoped to figure out which to include in his presentations. Another hoped to take her presentations to the next level—to go from just good to great. A third participant admitted that while she loved giving presentations, her body didn't; she would shake, sweat, and have trouble breathing. These were some of the reasons the 20 or so participants gave for attending the "Making the Most of Your Presentation" workshop presented by Principiae's Jean-luc Doumont. The October 10th workshop, hosted by the Illinois Materials Research Science and Engineering Center (I-MRSEC) focused on training researchers to better communicate their science.
---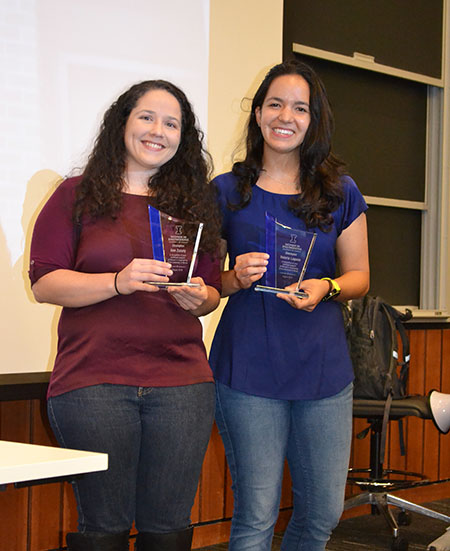 Ann and Val with the Women in Engineering Champion awards they recieved at WIE Orientation.
October 23, 2019
BFFs. Best friends forever. Even though Illinois alums Val Laguna and Ann Zuzuly graduated from Mechanical Science and Engineering six years ago, the close friendship they developed while here at Illinois is still intact. And though they now live and work several states apart, they still get together periodically to catch up. One of those times, probably the highlight of the summer for both, was coming back to their old stomping grounds to co-present as Keynote Speakers at the 2019 WIE Orientation in late August. There they had a chance to catch up with some old friends, encourage the next generation of women engineers, and possibly even recruit a few to their current companies as well.
---