Top STEM Education Stories
Our vision for Illinois as a land-grant institution is to foster accessible, effective STEM teaching and learning—from preschool through graduate education—
at local, state, and national levels, thereby preparing a highly able citizenry and diverse STEM workforce to tackle pressing global challenges.
Current STEM Ed Highlights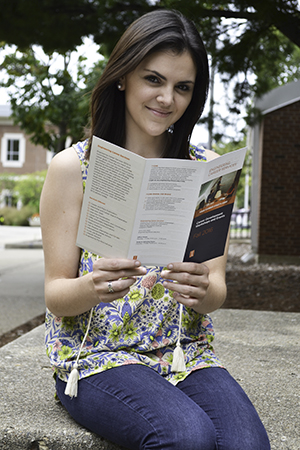 Illinois student checks out the Engineering Career Services' new pamphlet about career services being offered in Fall 2016.
August 26, 2016
On September 7th and 8th, around 6,000+ Illinois engineering students will get a jump start on finding the perfect job for them by attending the Engineering Career Fair. And according to Assistant Director for Employer Engagement, Deon Robin, Engineering Career Services has a raft of materials/events to help students not just get prepared for the upcoming Career Fair itself, but to figure out what career is perfectly suited for them and then land their dream job. Some of the numerous materials/ events ECS has developed include: a pamphlet outlining ECS events and services, the Lunch & Learn series, a Mock Career Fair: "Prepare for the Career Fair," RésuméMania, Engineering Career Fair, i-link, the Career Fair Plus app, Pre-Career Fair Virtual Meet-Up, ECS Workshops, and the Job Shadow Program.
---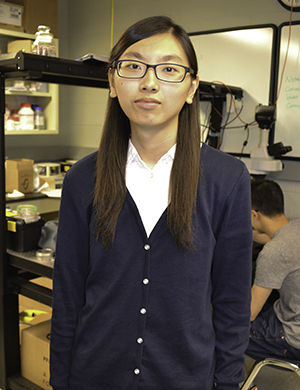 Sabrina Yin, a summer 2016 participant in the POETS REU.
August 23, 2016
Most REU (Research Experience for Undergraduates) participants have an opportunity to conduct research for 8–10 weeks during the summer. Their experience then culminates in a poster session—the highlight of the summer—which gives the undergrad the chance to hone his or her skills while creating a research poster and reporting results. However, POETS REU participant Sabrina Yin, a rising junior majoring in Mechanical Engineering at Illinois, is doing more than just a couple of months worth of research in the summer. Yin began working in researcher Nenad Miljkovic's Energy Transport Research Lab in March, participated in the REU this summer, and will continue her research in the lab this fall and beyond. "This research project that I'm working on will run for another two years approximately. So I'll be staying in the lab to help out with the research," she explains.