Top STEM Education Stories
Our vision for Illinois as a land-grant institution is to foster accessible, effective STEM teaching and learning—from preschool through graduate education—
at local, state, and national levels, thereby preparing a highly able citizenry and diverse STEM workforce to tackle pressing global challenges.
Current STEM Ed Highlights
SWE: A Support System for Illinois' Female Engineering Students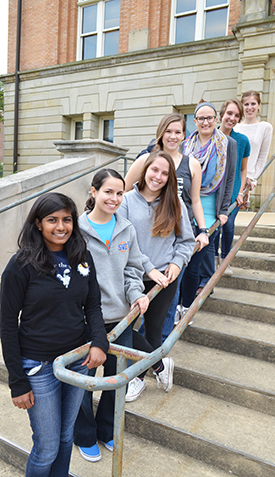 Officers of
Illinois'
branch of the Society of Women Engineers
September 23, 2014
While the Society of Women Engineers (SWE) is a national organization, for many of the 400 female engineering students at Illinois who are members, it's more than just a professional organization. It's a support system that began when they were still in high school, deciding which school to attend. And once they arrived on campus, SWE became a ready-made family and even helped shape who they became while at Illinois. SWE also helps its members in their quest for careers once they leave here. And in between? SWE members say it makes Engineering at Illinois a lot more fun.
---
ECE's Daniel Wasserman Does "Whatever It Takes to Get Students to Learn"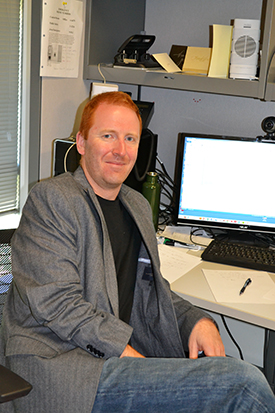 ECE Assistant Professor Daniel Wasserman.
August 26, 2014
Assistant Professor Daniel Wasserman of Illinois' Department of Electrical and Computer Engineering (ECE) has never met a STEM education challenge he hasn't liked. While he enjoys working with Illinois engineering students (whom he says "are, of course, top, top students, and they're fantastic"), for a change of pace—and maybe a challenge—he likes to work with non-engineering college students, high school students, even grade-schoolers.